<![if !vml]>
<![endif]>
Simon is a Software Engineer working for Nokia – but he doesn't work on the Mobile phones, he works on the Base Stations, the part of the cellular network that the phone talks to.
Simon met Marja when he went to work for Nokia in Oulu, Finland, for 3-years. They met, got married, had a kid and then moved back to the UK.
<![if !vml]>
<![endif]>
Marja is Finnish, Oulu was her home town. She used to work as a Physiotherapist Assistant. This means she can pummel you to death with her bare hands and call it a therapeutic massage.
These days Marja is content to be a Homemaker but she likes the internet and uses it to keep up to date with events back in her home country and keep in touch with her Finnish friends and family
<![if !vml]>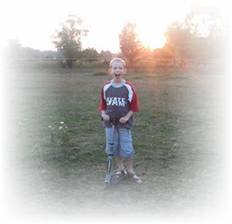 <![endif]>
Alex was born in Oulu and so he has dual nationality (Finnish and English).
He likes skateboarding, riding his bike and playing computer/console games. He dislikes homework, being quiet and going to bed on time.